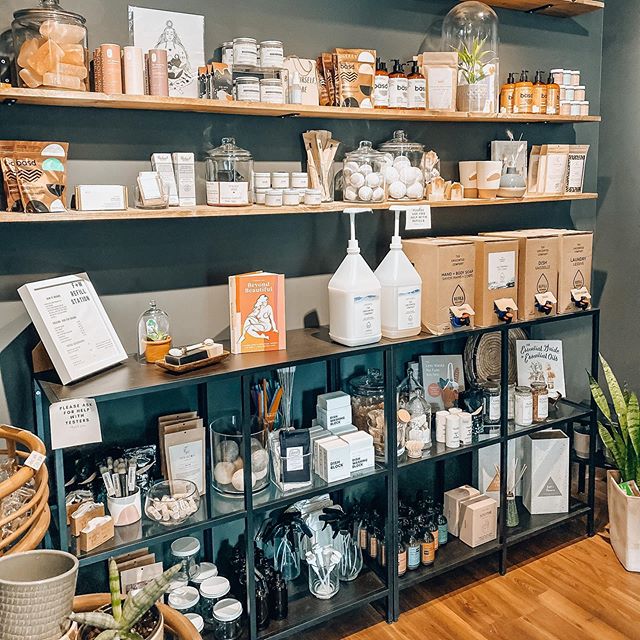 Clean Beauty + Bulk Refillery
Feel good about the products you put on your body. We are proud to carry a range of clean small-batch, environmentally conscious, and Canadian-based, bath and beauty products. 
At our bulk refill station, fill your own reusable containers with home cleaning products, shampoo, conditioner, and body lotion. Reducing your impact on the environment while saving money at the same time. Here are some of our favorite clean beauty brands you can find in store…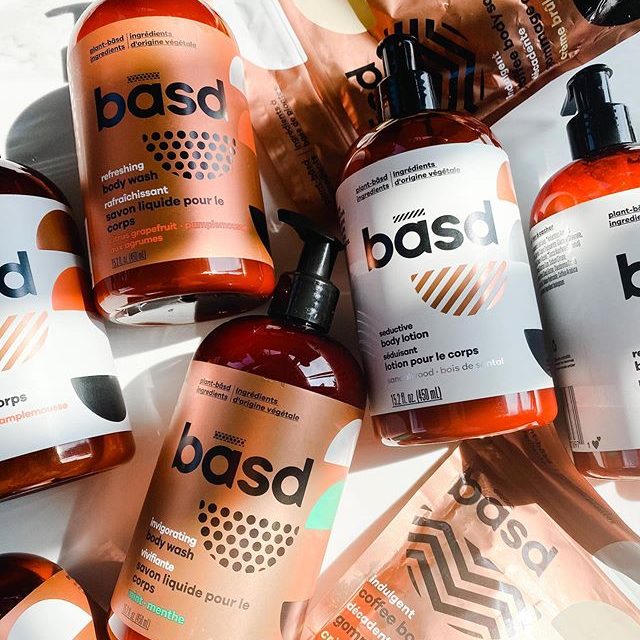 Bāsd Body Care is just like you—strong, confident, sexy, and resilient. Named the best body care brand you've never heard of by Allure Magazine, all Bāsd products are vegan and score a perfect 0 on the think dirty app scale, which means you're getting nothing but the best products for your skin and health.
Midnight Paloma focus on clean beauty products that are all-natural, cruelty free, and beneficial for healthy living. After getting a start incorporating charcoal – known for its detoxifying properties – into beauty products, Midnight Paloma continues to expand their line-up of clean formulas to make products the most effective as possible without fillers, chemicals, or synthetic preservatives.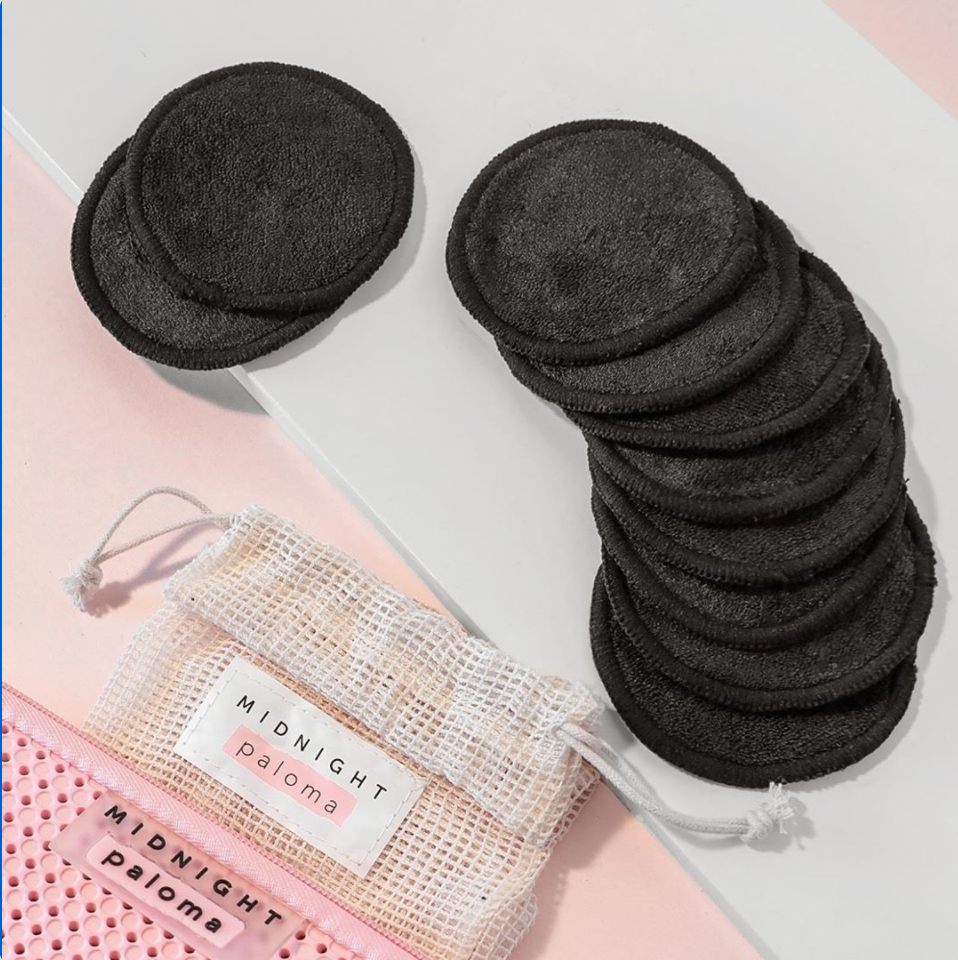 Naturally pure, mindfully made skincare that cares for every part of you. Om Organics is a clean, non-toxic skincare that enhances six unique skin types, leaving you looking radiant and feeling confident from the inside out. No toxic ingredients. No harsh chemicals. Just plants, herbs, and essential aromatics to bring more joy to your skincare regime. 
Pink House Organics operates with the goal of making sure everyone knows the impact of the ingredients they are putting on their bodies. Confidence in health is their promise, as it is the heartbeat of their business. High end, 100% natural products at a reasonable price are always where they will stand.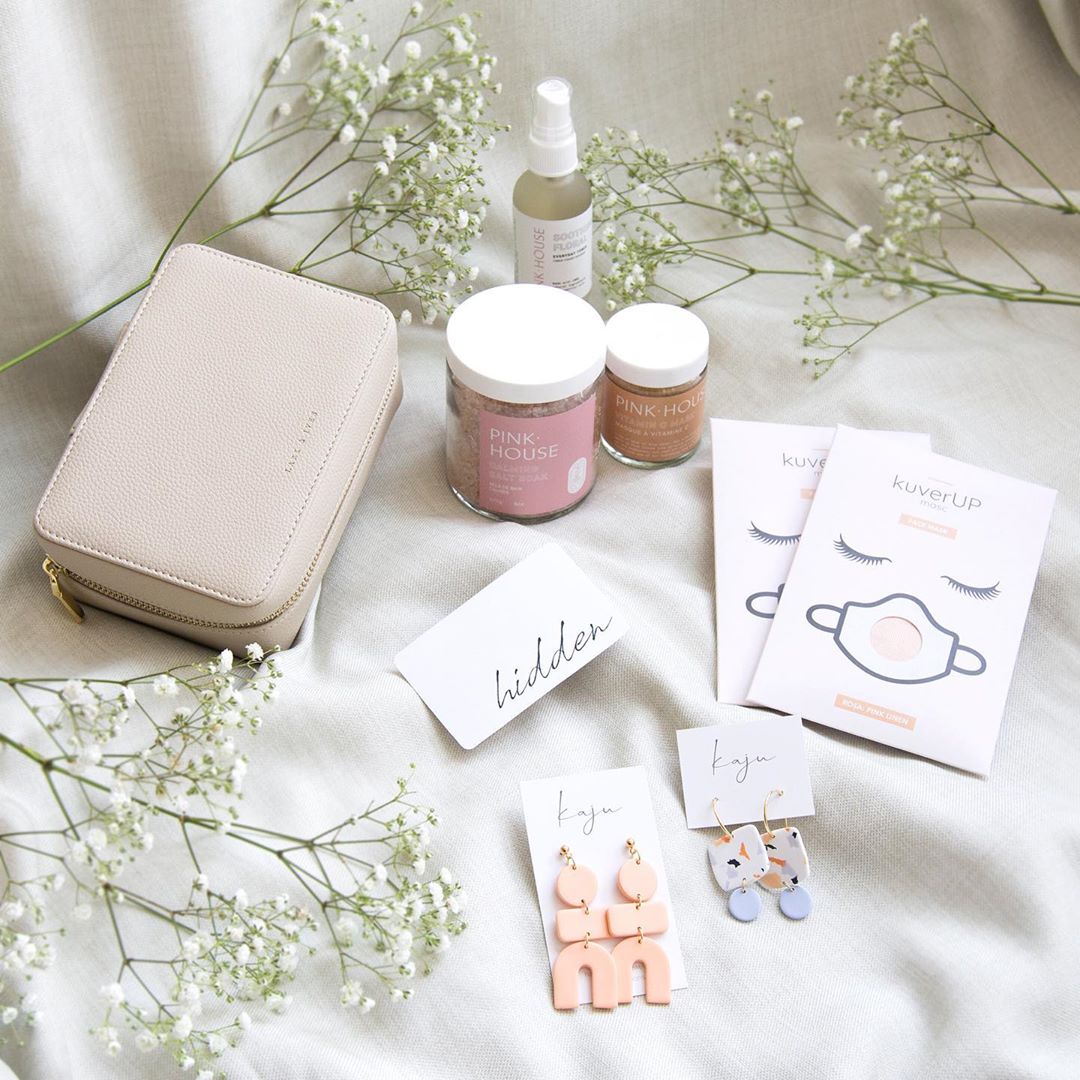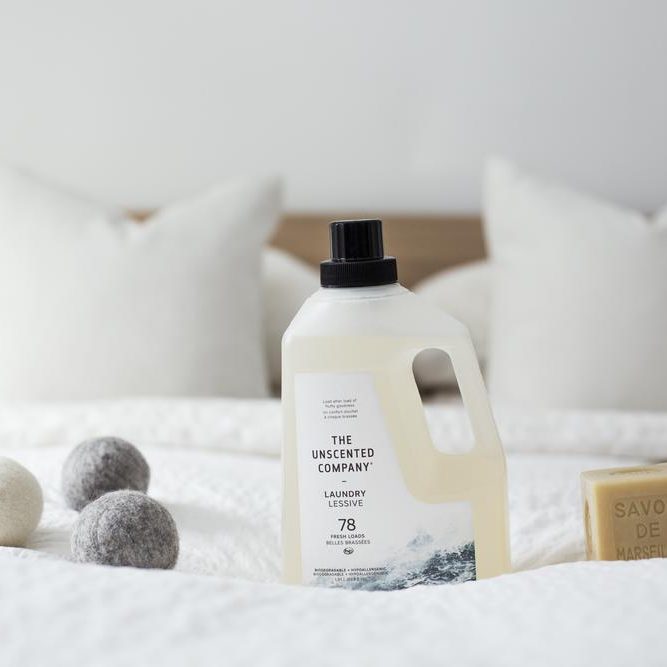 The Unscented Company was launched in 2016 as a complete line of unscented home and body care. They design their packaging for conscious living by allowing customers to refill their bottles either at home or in-store, a significant reduction in our collective plastic footprint, and they redefine the notion of clean by offering exclusively unscented all-natural products.